Start an Auction Business - On or Offline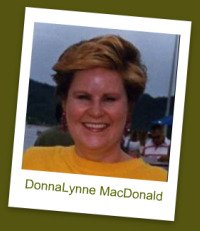 Starting a Home Based Auction Business
I knew online auctions were a big deal, but I was amazed to learn:
* - Ebay Generates $1,000 in sales every SECOND of the day 24 hours a Day
* - Ebay gains 80,000 NEW shoppers every single day
* - Almost 1 million Americans claim that Ebay is their main or secondary source of income



Getting Your Feet Wet
If you have a discerning eye and enjoy hunting for bargains, you can turn your hobby into a lucrative auction business. The concept is simple....you find an item in your attic (or buy a product cheap from a garage sale, flea market, or local classifieds) and sell it for a profit.
The best way to learn the ropes is to start out as a buyer.
If you're buying from an auction site, here are some common sense safeguards to follow:
1. First, understand the auction process and the site rules.
2. Read and follow the auction company's own safety advice.
3. Ask questions - get to know as much as possible about the seller; Check out their reputation. Good sellers provide clear descriptions and pictures and are willing to answer your questions.
4. Never share your password or personal details.
5. Choose a safe way to pay - I prefer to use Paypal over supplying my credit card information to the merchant.

Ready to jump in? Creating a Business Plan is a great way to get your auction business off on the right foot.
Here's a great guide to get you focused....Click here to view more details
Getting Started in Your Auction Business
Auctioning online may be one of the easier (and most fun) ways to get a profitable home based business going. You have an infinite array of niches to specialize in, whether your passion is collectible Barbie dolls or cast iron doorstops.
The environment is almost addictive - many who get involved to dispose of an attic find catch the bug and stick around for good. It's a great way to feed your passion and meet people from all over the world who share your interests.
Some common online auction sites:
o eBay (The granddaddy of them all)
o Half.com
o ShopGoodwill.com
o uBid.com
If you decide to go with eBay, this is what you need to get started:
1. A credit card, debit card, or other pre-paid card to purchase product that you can buy low/sell high
2. Computer with Internet Access in a quiet home office
3. Your imagination, creativity, and clever sense about what will sell (always remember that one man's junk is another man's treasure).
Where to start?
By learning everything you can about the business before you jump in. Start at the eBay site. (It's confusing at first, for sure, but don't be overwhelmed....it's not as complex as it seems once you get into it.) Start small. Sell your own unwanted items and learn the ropes, then use the proceeds to buy other items for resale. Use the site's search capability see what your competition is doing. Check out the bidding activity.
o Lots of bidding = desirable product
o No bidding = dud
Check out.... Are you confident there's enough demand for your items? Who is your competition? How do their prices compare? How can you close the gap by doing it differently or better?
Take a hard look at the eBay Powersellers - these success stories are the ones to study when you're fine-tuning to get it right.
Once you have a handle on the basics you might decide you want to take some shortcuts. If so, you may find www.bidfuel.com (a site designed to simplify the eBaby seller experience) helpful.
Your biggest challenge is going to be getting the products for the right price....it's a competitive game. You're going to find items for sale for as much as 80% discount. The range of products is staggering - you'll find real estate properties, livestock, antiques, baby stuff - there's no limit to the selection, from quirky to the extravagant. You'll find single 'one-of' items and large surplus (overstock) inventories.
A Recommended Alternative
Consider this: If most or all of your auction business revenue is generated by online auctions like eBay, you may be making a critical mistake...
What if:
o eBay keeps raising fees that cut into your profits
o eBay was to collapse
o you get tired of all the manual labor involved
o you realize you should be generating automated and residual income from your business
o you want to build a business with personal equity
If these issues resonate, you need to develop your own free, targeted, motivated traffic that generates multiple streams of income and a business that is YOURS, not one you share with eBay or anybody else.
My pick....

Learn more about starting an independent online auction business


Offline Auction Business Specialist - Meet Rhonda Grice
"My goal with Auction-Know-How is to teach people how to find, attend, or list items at online and live auctions. It's a great way to make extra money and is tons of fun.
Once a person goes through the entire website they should have the confidence to bid in some auctions and start their auction adventure. I always try to list some other helps or ebooks that go more in depth for those who feel they need more guidance.
Thanks for visiting Auction-Know-How, and happy treasure hunting!"