Home Business Insurance - Vital Protection for your Home and Business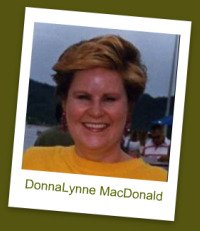 Home Business Insurance 101
Success in business means being able to anticipate events and plan for the future.....home business insurance ensures that you're in control of your future rather than being controlled by it. You can't eliminate the potential for bad things happening, but you can (and should) control risks that threaten your livelihood with home business insurance.
Insuring your business is not as simple as insuring your home or your car....there are many variables to be considered to design the right home business insurance package. In addition to property and liability insurance, you may need professional liability insurance, disability, and business interruption insurance (as well as some types of 'specialty' insurance that may be appropriate to unique your circumstances).
The minimum home business insurance coverages you need are property and liability insurance.
1. Property insurance protects your business assets including building and equipment, from destruction or damage.
Your contents insurance protects your business equipment from perils like fire, flood, or theft. To determine the amount of insurance you need, create an itemized list of assets with their individual dollar values. Since the replacement value is a primary cost factor in setting your premium, don't include items that aren't worth insuring. Consider each piece of equipment, like your computer, and ask yourself, "if this was stolen, would I be able to afford to replace it?" If the answer is "no", you should insure it. Don't forget either that if you sell manufactured or assembled goods, they must be covered by your policy.
2. Liability insurance protects your business and family in the case you are sued arising out of a claim of negligence resulting in injury.
Just think - a fire, major flood, or a single legal claim, could drive you into bankruptcy and destroy both your home and livelihood.


The Home Business Insurance Myth
If your workplace is also your home base, you might be operating under the mistaken belief that your business is insured under your home's liability and contents coverage.
Fact - it's not, unless your home insurer knows you operate a business out of your home and your policy includes your home business.
In a recent study released by the Insurance Bureau of Canada, 39% of Canadians who operate a home based business are not adequately covered to address the needs of their home business.


Hazards to Consider in your Home Business Insurance Policy
Even if you have a micro business, consider how these scenarios could hurt:
1. THEFT - You have a direct selling business (let's say you're selling cosmetics, candles, cleaning products, food storage containers, etc.). You have a car full of stock you're out delivering to your customers and a thief breaks into your car.
You're out of luck....the theft won't be covered.
Normally theft of contents from a vehicle is covered under your home or tenant's insurance policy. But if the product is business-related and your home policy doesn't recognize that you run a business out of your home, you're on your own.
What about office equipment? Most home policies limit the amount they will pay to replace your home office electronics, often about $2000. How close would that amount come to the replacement value of your home business equipment?
Consider, too whether your business equipment leaves your home - do you have a laptop? A Blackberry? Make sure they're covered in your policy if you can't afford to replace them.
2. FLOOD - You don't stock a large inventory of products, but you keep several hundred dollars worth of samples plus your business development materials (order forms, brochures, flyers, CD's etc.) If you have a water leak or flood damage?
You're out of luck....you'll have to replace your materials out of your own pocket.
3. INJURY - Do you have customers or clients coming to your home office? Do you take business related deliveries from couriers? What happens of your visitor suffers a bad slip-and-fall injury and sues you - will the liability portion of your home insurance policy cover you?
You're out of luck....the injury won't be covered and you could be financially ruined if the Courts find you personally liable.
Another possible risk, though fairly unlikely - what if a product you sold causes injury to the consumer? In most cases, the consumer will sue the product manufacturer for damages, but it's possible you could be drawn into the net as well.
4. FIRE - Consider the devastating consequences if everything related to your business was to be lost - your products, office furniture, records, computer equipment. You may be out of luck to replace what you've lost. Worse....much worse?
You're REALLY out of luck
If you did not disclose the existence of your home-based business to your insurer, your entire home insurance policy could be invalidated and you would receive nothing in settlement....your home's gone and so is your livelihood.
While an extension on your home insurance policy to include your business is better then no coverage at all, it's a bit like trying to fit a square peg into a round hole; a home business insurance policy that includes commercial property and general liability insurance is really the better way to go.


Money Saving Tips
1. Your best bet for saving money is to buy a package policy from one insurer to cover your home, business, car, etc. Be sure to specifically ask about discounts that my apply. (If you don't ask, you may never know you qualified.)
2. Shop around - especially if your current insurer doesn't offer you a package deal. Insurance premiums ARE NOT THE SAME across the board.
3. Find out if you can take measures to lower your home business insurance premiums by adopting loss prevention measures like installing sprinklers or an alarm system.
4. Choose a higher deductible (the amount you must cover before your insurance kicks in). It's a judgment call....the higher the deductible, the lower the premium, of course, but make sure the deductible is not set so high that it will be a major financial burden if you have a claim.


Specialty Insurance Coverage
Unique home business situations need to be evaluated - depending upon your type of business, they may apply.
For example, depending on your type of business and personal circumstances, it may be wise to consider:
1. Business Interruption Insurance - protects you from revenue losses incurred if your business operation is suspended for any rason.
2. Disability Insurance - to cover loss of income if you should become disabled and unable to carry on your business activities
3. Key Person Insurance - to cover financial losses due to the death or long-term disability of a key person in your business - someone you depend on for particular expertise or knowledge - until they can return to work or be replaced
4. Buy-Sell Insurance to cover the potential for death is disability of a partner. This insurance provides the surviving partner with money to buy the deceased or disabled partner's share of the business.
5. Insurance to cover loss of any customer property you take possession of - it should be covered for the full duration it's in your custody.
6. Fidelity Bond - to cover yourself or your employees if you are performing work off-site, i.e., in a customer's home; a third-party fidelity bond will pay for losses due to fraudulent acts and theft.
7. Workers' Compensation is almost universally required; you may also want to consider Employee Insurance if appropriate.
8. Professionals (doctors, lawyers, architects, Realtors, computer consultants) should also consider carrying professional liability insurance to protect against malpractice or errors and omissions claims. (In most jurisdictions, this coverage is mandatory.) Other specialists such as caterers may need liquor liability coverage - you need to discuss this matter with your insurance agent to assure you're protected.

I found this great guide that you might find helpful too....

Home Business Insurance Guide



Learn more....Go from 'Home Business Insurance' to 'Home Business Management'