Direct Sales and MLM - Opportunity or Scam?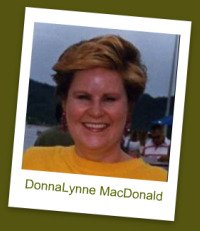 Considering starting a Network Marketing business? Wondering if it's a legitimate opportunity or scam?
There is so much misinformation out there, I just had to set things straight.
If you want to find out:
o Direct Sales and MLM – what's the difference?
o What is a Pyramid Scheme?
o Sorting out the Scams from the Opportunities
o Your Definition of Success - Setting Realistic Expectations
o How to Choose the Opportunity that's Right for YOU
o How Your Personality and Business Style Factor In
o Search for Opportunities Online and Offline
o Established brand or new product?
o Evaluating the Products
o Evaluating the Company's Business Practices
o Evaluating the Customer's Shopping Experience
o Evaluating the Company's Training and Support
o Understanding the Commission Structure
o Selecting Your Upline
o Growing and Nurturing Your Downline Team
o Growing Your Business Online
o What's a Replicated Website?
o What's Attraction Marketing?
All this PLUS a Dictionary of Terms.....
My FREE eBook will answer ALL your questions.
DON'T COMMIT TO A COMPANY UNTIL YOU READ THIS!

Or....

Maybe you already have a Network Marketing business and you're struggling....
Do you hate 'selling'? Are you embarrassed about pressuring friends and family to buy from you? Discouraged by your inability to build a downline?
What if you could have customers and prospects COMING TO YOU....PRE-QUALIFIED AND EAGER TO TALK TO YOU about your business and the possibilities.
Either way.....


Get My FREE eBook 'Network Marketing - Swimming with the Sharks'
Excerpts from Network Marketing - Swimming with Sharks
"Many of these companies have been around for decades, and even the newcomers tend to rely on old-school selling techniques based on new distributors selling products to their 'warm circle' – family, friends, and acquaintances. Training (and motivational materials, including large-scale convention events) are designed to get you out there and talking!
While some distributors become very successful employing this strategy, many more drop out over time once they have exhausted the potential of their warm market contacts. For these distributors, they will need to be content with making enough money to pay for their own personal purchases from the company.This business development model is flawed because it doesn't take into account massive shifts in the world and the way business is done."
and....
"Direct sales opportunities best reward product sales; MLM commission schemes are heavily based on recruitment of other consultant/reps. Take your personality and social needs into account in making your decision. If you are passionate about your product and could launch into your elevator speech within minutes of meeting somebody, direct sales might be a great fit. If you'd rather build a team network than sell individual products, MLM is the better bet."
and....
"While replicated websites are better than nothing, they have a downside. The search engines won't find your replicated site – their job is to search for unique content. In fact, the search engines consider replicated sites on the same level as spam. If you really want to develop a serious business online, you need to create your own individual voice, establish yourself as an expert in your product field, and build a dialog with your site visitors so that they will be confident to do business with you."


---
---
Go from 'Opportunity or Scam' to 'Choose Your Biz'