Online Parties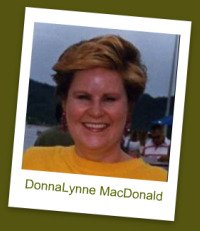 Spend any time on this site and you'll you know that I'm passionate about leveraging the power of the Internet to grow a home business.
If you're in direct sales and you use home parties to build your business, there's an excellent opportunity to expand your marketing potential by holding parties online. An online party is similar to a home party, but it's held online in a chat room or using a video cam. Customers order online or place their orders directly with you for processing.
Online arties are usually limited to one hour, but you may choose to leave them 'open' for a week or two to allow for extra purchases post party.
It's much easier to attract guests (and hostesses) when they can attend in their bathrobes and bunny slippers, plus there's no food to prepare or house readiness concerns. Many people prefer online parties, too, because they feel less pressure to buy on the spot (they'll love you for making it easy to buy after the party's over).
You have the potential to build a great following with repeat visitors from all over the country (and beyond!) - you're not limited to current customers, family, and friends. You can post invitations on online bulletin boards, Yahoo Groups and in chat rooms, plus you can send invitations to your network buddies.
Types of Online Parties
Hostess Parties - Like a conventional home party, your hostess invites their friends and family - the difference is that the party is online, not in their home.
No Hostess Parties - You hold the party yourself....if you don't need to allow for hostess gifts, etc., there's more left over to share among the guests.
Exchange Parties - Team up with a rep or reps from other companies - you hostess a party for them and in return they host one for you.
Mystery Hostess Parties - Mystery hostess parties are a unique twist, piquing the interest of all your guests.
There is no "official hostess" until the end of the party when you take the names of all the guests and randomly pick one to be the "Mystery Hostess" and to receive the hostess rewards. (This can be one of the incentives you offer in your newsletter and invitation).
Lay the Groundwork
1. Do your homework. Before you hold your first party, make it a point to attend several online parties as a guest. You'll be inspired with new ideas, and just as important, you'll be able to clearly visualize your own party - vital in gaining confidence.
2. Plan ahead - preparation is critical. Poor planning is the number one cause for poor attendance and disappointing sales results at online parties.
Getting Ready
What you'll need to hold online parties:
* access to an online chat room and a working knowledge of how to use it. Get the technology down - ou don't want technical glitches to spoil your plans.
* your products
* YOUR PERSONALITY AND IMAGINATION!
If you're looking to post on suitable message boards to post your event, the following are appropriate:
Busy Parents Online Sales MOMS Forum Internet Based Moms Home Party Plan Network My Mommy Biz Mommy Mission Boards Mommy Community WAHM.com Modern Mom Network Mom's Network.com WAHM & Direct Sales Forum
If you want Yahoo Groups to join to spread the word, here are some good ones:
Direct Sales Party Free WAH Ads Online Parties Party Invites
Tips on Building Attendance
1. Create a newsletter. If you don't already have one, build a newsletter and make it a priority to build a list of subscribers. Your subscriber list is a perfect targeted fit for your party invitations. Use your newsletter to announce what games and contests your guests will be treated to, as well as the prizes to be won. Tell them about shipping and return policies. Make sure to include your contact information in case they have questions prior to the party.
2. Use your imagination to motivate guests to attend. Simply saying "join us for an online party" isn't enough. "Games and prizes" aren't enough anymore either. Get creative: give prospective guests a reason to want to attend.
* Announce a new product that's in pre-launch
* Offer special discounts - better yet free gifts
* Providing product demonstrations can be a powerful incentive, depending on your type if product
Scheduling Your Online Parties
Schedule routine parties - you'll get better attendance than if you hold parties at random. Weekly online parties are good for repeat guests, especially once you have a significant invitee list, but if you're just getting started and your list is short, schedule monthly parties (you don't want to burn your guests out). I recommend a consistent schedule (holding your party on the same day of the week or month, i.e., every Thursday night or every second Wednesday). I don't recommend scheduling on the same date every month, i.e., the 1st or the 15th because those dates will sometimes fall on days that aren't great for holding parties (like weekends and holidays).
Evenings are best to attract the maximum number of guests (8PM is a good time - not too late for the East Coast or too early for the West). Plan for an evening party when more people are available. Try not to make it too late or people will leave early.
Create and customize your own party calendar
Getting the Word Out - Your Invitation
Send out your invitations a few days prior to the party (if you've created a party schedule calendar, include a link so your guests know about future parties). Keep it short, simple, and make it easy to participate!
Remember to include the 'when'(date/time), the 'where' (the URL site address), the 'what' (what you're selling and any specials or incentives to 'buy now'), plus how to contact you for any questions or outside-of-party orders. Emphasize your website address and your contact information - building long-term relationships should be your focus. (Check out Evite.com where you can design your invitation from scratch or use a template (best categories are Clubs/Groups, Girls Night Out, and Hostess Party).
Send a reminder the morning of the party.
On Party Night
On party night, make it a point to enter the chat room at least 15 minutes before the party starts to prepare and greet any early guests.
1. Greet your guests by name as the enter the chat room - you'll put them at ease when they know they're recognized as participants.
2. Keep your presentation short and simple - refer to your website frequently so that they can get more information after the party. If you have a hostess, make sure to mention the benefits she is receiving for participating in the party, i.e., the great gifts and/or discounts she's receiving. Give a brief bio about yourself and a few sentences about your company - its history, the products and its mission.
3. Make it fun! This is where your personality and imagination will shine - keep your guests entertained by sprinkling the hour with games, small prizes, free shipping deals, or discounts as incentives to stick around until the end of the party. Make sure to point out the benefits your hostess is receiving in appreciation for her participation. Use the games and contests as a way to break the ice and take note of something personal that each participant shares - this is going to be a powerful plus when you follow up with your after-party thank you's.
4. Offer clear instructions to help your guests place orders; again, make sure they know how to reach you after the party with any follow-up questions or late orders. Explain their options: can they order online? What methods of payment are available? What shipping costs will be added? How are returns handled?
5. To wrap up, thank your guests and invite them to contact you if they would like to hostess future online parties.
After the Party
1. To follow up the next day, send a quick 'thank you' email. Use the opportunity to provide all your contact info for any post-party questions, etc. Recap your 'specials'. As a personal touch, use a P.S. to refer to something personal you learned about your guest. For example, if you learned that your guest was taking a first vacation oversees and was nervous about the flight, you could playfully promote your special discount on relaxing herbal teas.
2. Remind them that you're there to help with gift suggestion for any upcoming occasions.
3. Ask them if they'd like to hostess a future party.
Party Games for Online Parties
THE NUMBER 1 GUEST LIST
This game too can be played throughout the entire party. Each guest earns points based on your criteria, for example:
1 point for attending
1 point for arriving on time
2 points for making a party special purchase
3 points for making a purchase
4 points for bringing a friend
4 points for winning a game
4 points for subscribing to yor newsletter
5 points for booking a party
10 points for signing up for your business opportunity
The guest with the most points at the end of the party wins the prize.
PRODUCT BINGO
Pick out a list of products. Give the entire list to the guests. Have each guest pick 5 words write them down and email
them to you. Randomly pick words and the first guest to get all 5 words and types BINGO wins.
A CATALOG SCAVENGER HUNT
Choose a few products from your catalog (10 - 15 depending on the amount of guests). When your guest identifies the catalog page for the product, they earn points.
A WORD GAME
Pick a phrase or the name of your business and have the guests see how many other words they can make from the letters in that phrase. For example, I would use: 'Home Biz Help Desk'. When guests are finished making their lists, ask them how many words they got. - the guest with the most words wins. (Have them send in their list to double check.)
THE ALPHABET GAME
Choose individual products and designate the first letter in the name. The first guest to name a product that begins with that letter gets a point. The guest with the most points wins.
TRIVIA
Give guests clues to guess a particular product; the guest with the most matches wins.




Learn more about building your business online. Go from 'Online Parties' to 'Grow Online'