Your Home Business Management - Minding the Store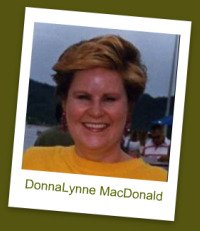 Bookkeeping, Accounting and Taxes
If you're like me, you consider most bookkeeping and accounting chores just that - a chore. Almost everybody who starts a home business is feasting on their passion, and if your passion isn't accounting, you just want to get it done and over with.
You may want to out-source this aspect of your home business management, but if you want to tackle it yourself, I recommend using Quickbooks.
QuickBooks 2010 - Intuit's Accounting Solution is the smartest, easiest way to keep your business on track. QuickBooks Pro 2010 makes accounting easy with tools to organize your finances all in one place. Complete tasks like paying taxes, invoicing, bill tracking and check-writing. You can track sales and expenses, and easily share this data in Word and Excel2. With QuickBooks Pro, you'll spend less time on routine tasks and more time on your overall home business management.
Click on the link below to get full details abut Quickbooks.
- Easily track EVERY DOLLAR coming in and out of your business.
- Manage finances from work, home, or the road with any Internet-connected PC
- Work together on the same file from different locations
- Easy to get started, but support is included anyway
- Data protected with daily, automatic back-ups
- Product upgrades included in the price of subscription



Guard Your Hard-Earned Money and Reputation
Part of your home business management plan should be to protect your reputation as well as what you earn.
According to ePlanet, "More than 11.1 million adults in the U.S. were victims of identity theft and fraud in 2009, a record number that illustrates both the volume and sophistication of online hackers and phishers, according to financial services researcher Javelin Strategy & Research.
This 12 percent surge in new identity theft incidents translated into a loss of more than $54 billion by consumers and businesses, a figure that security experts predict will only increase this year and through the rest of the decade."
In the past, if the thieves wanted to steal from you they'd just go after your home electronics, jewelry, and your car. But in today's information-based world, there's something even more valuable they can rob you of - your identity.
Armed with your personal information (your name and address, Social Security number or SIN, your credit card information), an identity thief can drain your bank accounts and commit fraud in your name - easily - and usually you won't have a clue it's happened until they're long gone.
More than 15 million people become victims of identity theft every year. An identity is stolen every two seconds in the United States.
Did you know:
1. More than 15 million people become victims of identity theft every year. 2. An identity is stolen every two seconds in the United States 3. Identity theft is the fastest growing crime in the U.S. for the past four years and the trend is expected to continue
Holy Hannah! I knew it was bad but that's downright scary.
I've researched both these companies and I highly recommend you check them out too if you're concerned about protecting yourself, your family, and your money.


Keeping on Top of Your Credit
Hand in glove with keeping your identity safe is staying on top of your credit score.
If you have a home business, you have an extra vested interest in keeping your credit sound....both you and your business depend on it.


Keeping Your Data Safe
Another base to cover in your home business management plan - keeping your computer and communications safe....
Secure your PC, network, mobile phone, and network from known and emerging threats plus receive the best in diagnostics and repair when something has gone wrong.
Learn more about the spending your time and money - Go from 'Home Business Management' to 'The Juggling Act'