Starting an Internet Business? Ready to Hit the Gas Pedal?
"Never be afraid to try something new. Remember, amateurs built the ark. Professionals built the Titanic."
- Anonymous
---
---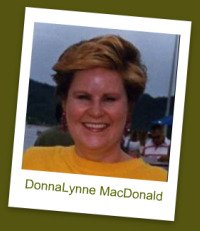 Starting an Internet Business? Ready to Hit the Gas Pedal?
First, accept that starting an Internet business (or taking your home business online) is going to take serious time and commitment – it is NOT a get-rich-quick scheme. You are building a real business that is going to serve you well in the future, so take a deep breath and begin to prepare a stable foundation for it.
If you're in network marketing, this is the time to follow your adopted company's sales strategies that are targeted toward your own 'warm market'. Your enthusiasm (and the novelty of your product for your family and friends) will make it easier now than at any other time in the future. Then by that time you'll have your home business online, and it won't matter if you've exhausted the potential for one-on-one sales to your close circle. At that point you'll be leveraging the limitless potential of the web and you won't be dependent on doing business with family and friends.

Make sure that you build your online presence in a way that complies with your company's regulations. Many of them restrict (or even forbid) reps from building their own individual sites. There are also probably rules about the use of the corporate logos, trademarks, etc. and infringement can result in cancellation of your license.
Their motivation in setting these restrictions is two-fold. First they want to protect the quality of the brand. Second, network marketing companies are severely regulated by Government (especially those engaged in selling health and wellness products), and they're nervous about their reps making product or business opportunity claims that don't comply.



The Basics of Building Your Business Online
Starting an Internet business is a process that cannot be rushed. The chances of someone landing on your page and buying your products or signing up for your business opportunity on that visit are teeny. When starting an online business, remember that your visitor has not come looking for YOU, YOUR products or YOUR business opportunity. They're looking for a solution to THEIR problem. So your objective should be to establish credibility as a trusted expert and adviser and to start building a dialogue/relationship with your visitor - this is called Attraction Marketing. Starting an Internet business should be broken down into four steps:
1. Lead generation and recruitment
To sustain and grow a network marketing business, you need 'new blood' buyers to add to your established prospect/customer base.
2. Conversion
Once you've 'generated the lead', you need to present your prospect with high-value consumable products or a business opportunity they want to know more about.
3. Ongoing Consumption
Now that your prospect has voted for your product/business opportunity, you need to foster the relationship and build loyalty.
4. Replication
This is about the ripple effect - you need to have a system in place to duplicate your successful business model over and over again with customer referrals.
Simple? Yes. Easy? No. Worth it? ABSOLUTELY!


A Systematic Approach to Starting an Internet Business
You may be saying, okay, sounds good, but how?
Good question and one I spent months researching.
After several false tries, I've finally found a system that REALLY WORKS and it's the one I've built my own home business around: Site Sell It!

---
Yahoo! Sponsored Search lists your business on top sites like Yahoo!, AltaVista and CNN. Sign up and get a $25 credit.

---
A personal favorite for attracting website traffic...
---
Looking for great FREE Link Exchange Programs to build your site traffic?
SoMuch.com
Popular Internet Links directory focused mainly on Computers and Programming but also covers humor, entertainment, news, Medical, Real Estate and Property, Travel, Timeshare and Cruises, Fitness and Bodybuilding, Music and Graphics. Links are updated daily.
---
Ready to get started? Go from 'Starting an Internet Business' to 'Choose and Register Your Domain Name'