A Home Business Plan will Get You Started Right and Stay Focused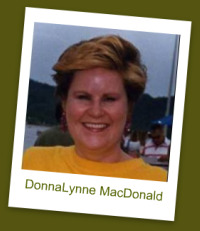 A Basic Home Business Plan
It's a widely accepted fact that having a set of written goals is fundamental to your success....equally important is a written business plan.
You may be thinking "Whoa - aren't business plans multi-page documents that can take days - weeks - even months to write?"
It's true that business plans can be complex, but for purposes of getting your home business focused and on track, a simple home business plan will work great.
If you want to get a new home business on the right footing (or if you're working on getting your current business on track), STOP!
Take the time to ask and answer:
1. What business are you in?
In a couple of simple sentences, describe what your business is all about. If you can't describe your business in two sentences, there's a good chance that you need to refine your business idea needs fine-tuning.
2. What is the demand for your business?
How widespread is the need/want factor for your product or service? What markets and market niches can you reasonably and realistically expect to reach with your product or service offering? List the compelling reasons why you think people will need/want what your business has to offer. Consider social, economic, geographic and technology trends that could factor into the demand for your product or service.
3. Who is your target customer?
This is critical - drill down to a clear picture of who your customer is - otherwise you're shooting in the dark. How old is your customer? What gender are they? What is their income bracket? What is their education level? What does their family look like - are they married, single, with kids, or? Get this picture clear in your mind or you'll waste a lot of time and effort in trial and error.
4. Who is your competition?
Who else is offering your exact same product? Who's offering something similar? How does the product/service quality compare? What is your competition charging? How do your business practices stack up with the competition, i.e., what are your shipping policies? What is your refund policy? How established is your competition....are you a new kid on the block battling a Goliath?
Study the competitive players. What can you learn from their successes? How can you avoid their failures? How could you induce their customers to switch loyalties to your business?
5. How do you plan to fund your business?
Where's your start-up money going to come from (don't count on sales - it's too soon for that). Be realistic....you're going to need to keep food on the table while you're getting your business up and running. Can you tap into savings, credit reserves (including credit cards), family assistance? Don't count on getting a business loan - unless you have a unique set of circumstances, your bank will only consider a loan application on your personal merits. There....that wasn't so bad, was it?
Going forward, review your home business plan periodically and update it as circumstances change. It will act as the rudder to keep your business stable and your compass needle on due north.


A Comprehenisve Business Plan
If you feel more comfortable with a thorough business planning process (and certainly if you're looking to obtain financing for your business), you'll need to go the extra mile.
For a more comprehensive business plan that's tailored to your type of business and customized for your individual needs, check out Business Plan Master..... Click here to visit Business Coach.

Here are some examples of their business plans that will be helpful to many visitors to this site:

7 Step Business Plan for Service Providers:
Click here to view more details

7 Step Basic Business Plan:
Click here to view more details

7 Step Business Plan - Online Marketing:
Click here to view more details


Ready, Set, Grow!
Now that you've created your home business plan and you're ready to go, the next order of business is getting customers.
In the early days of your business, your main focus needs to be on business development. You need an easy-to-follow marketing strategy marketing strategy that guides how you spend your work time to get your business off the ground.

If you're into Twitter (or if you have a hefty address book), you will want to check this out. It will make promoting your business on Twitter SO EASY, plus you can make a nice side income promoting the product. It's very cool....

New Twitter App Gets You Free Traffic...Click Here To See How





Getting (and keeping) your Home Business on track - Go from 'Your Home Business Plan' to 'Home Business Management'