I Found the BEST Personality Test for Home Business Aptitude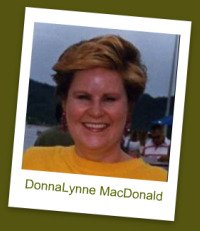 The Best Personality Test to Determine if a Home Business is Right for You
If you're like me, you're fascinated to learn more about your personality, your character, and what kind of work would be the best fit.
There are lots of online tests in the field - I've done most of them in my research to learn which one(s) are best. It was important to me to be confident about any recommendations I would be making.
What I learned is that some personality tests are more useful than others, and that some are downright dangerously misleading. My search brought me to the The Self Employment Key by Lawrence K. Jones, Ph.D.
The Holland Theory
The Career Key S-E test is based on John Holland's theory of work-related behavior – such as, which career choices are likely to lead to business or job success and satisfaction. It also explains other human actions, like success and satisfaction in school and training programs. It is the best known and most widely researched theory on this topic and is used by most career counselors.
Understanding Holland's theory will help you make good choices – decisions about which self-employment opportunities, occupations, majors, or training programs are the best fit for you.

REGULAR PRICE $13.50 (US FUNDS)

$9.99 (Canadian FUNDS) SPECIAL HOME BIZ HELP DESK PRICE!



When you submit your request, you will receive a request for payment from Paypal.
Your payment will be processed in real time and you will receive an email confirmation within minutes including the unlock code to launch your test.
Your unlock code number can be used on any computer with Internet access for 90 days, during which time you can access your Career Key results and selected areas of interest.




Get Your Business on Track - Go from 'Personality Test to Your Home Business Plan'