A Home Business Dictionary to Sort Through the Confusion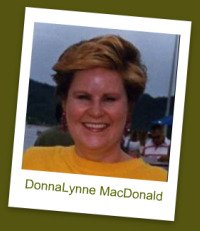 If you're new to direct selling, MLM, or building a business online, you're probably running into some mystifying terms.
I've put this dictionary together to help clear the confusion - I hope it helps.
P.S. If I've left anything out, let me know and I'll add the entry pronto.

Above the fold
The section of a Web page that is visible without any scrolling.
Affiliates
An Affiliate markets an online merchant's products for a commission on sales from a customer they referred. This is typically done via a click on an online link that traces the sale to the Affiliate. Some affiliate programs pay per lead or pay by action (as when someone signs up for the merchant's mailing list). Affiliate Marketing is the Internet version of commission sales. An Affiliate Network is an intermediary that provides support services, i.e., reporting and marketing assistance to merchants and affiliates.
Associate
In the world of direct sales, an associate is an independent salesperson who markets products and sponsors other consultants. Interchangeable terms: "independent consultant", "distributor", "representative".
Autoresponder
An automated system that generates a pre-determined email response to an online request for information. An instant response is often coupled with follow up messages (called a drip program) which are sent on a preset schedule. This is a powerful marketing technology that, if overused, can work against the marketer because the recipient may feel spammed by a barrage of messages in their inbox.
Autoship
In direct selling or MLM, Autoship refers to a monthly purchase commitment by a customer or consultant/rep. In order to maintain 'active' status, a pre-determined minimum amount of products must be purchased each month.
Banner Ad
An online graphic advertisement posted on one web page that links to another website. The typical banner is 468x60 pixels in size, but that varies. Banner ads are priced by "impressions" (the number of times the ad is presented to site visitors), length of time the ad runs (days, weeks, or months), or by the number of times a visitor clicks on the banner to visit the advertiser's site.
Banner Exchange
A co-op in which a group of online advertisers display each other's ad banners in exchange for credits. Credits are earned based on the number of visitor impressions provided by the promoting site. The process is automatically administered through a script or software program.
Blog
A blog (short form for weblog) is the contemporary form of the diary. A blog is a user-generated website that gathers visitor entries, known as posts, and publishes them in reverse chronological order, listing the most recent post first. Blogs encourage participation by supplying a form that simplifies a response/contribution. through comments which can be added by filling in a simple form. Blogs are used as personal journals and can also provide a marketing tool for business development.
Button ad
An online graphic ad, smaller than a banner ad, usually measuring about 125×125 pixels.
Click-through
Refers to the process of clicking an online advertisement which sends the visitor to the advertiser's online destination.
Click-through rate (CTR)Refers to the average number of click-throughs, per hundred ad impressions, expressed as a percentage.
Cold Calling
This refers to contacting prospective customers and team members who have not specifically requested information about your company or opportunity. This initial contact is usually made by phone.

Commission
Payment earned on the sale of products or services, usually set at a percentage of the sale, but may also be a set at a flat rate. Sometimes the sales commission markup between the consultant's purchase price (wholesale price), and the price paid by the customer.
Compensation Plan
The structure of the remuneration plan that sets out how a company pays their consultant reps. Some plans, especially those of the MLM companies, can be very complex, as they focus on compensating for team building as opposed to a simple calculation on sale of a product.
Consultant
An independent business operator who markets products and recruits (sponsors) other consultants for a direct sales/MLM company and sponsors other consultants.
Content Marketing
The creation and delivery of useful information designed to attract and retain customers. A successful content marketing campaign builds trust and loyalty more effectively than traditional, sales oriented marketing, by 'pre-selling' prospects so that they are more open to the message.
Conversion rate
The percentage of visitors who take a desired action.
Cost-per-action (CPA)
The online advertising payment model in which commissions are earned upon qualifying actions such as a purchase or sign-up.
Cost-per-click (CPC)
The total cost of the online advertising campaign, divided by the number of clicks on the ad, yields the average cost per click.
CPM
The cost per thousand impressions (an impression refers to each time an advertisement is shown)
Customer acquisition cost
The estimated cost of attracting a new customer.
Deep linking
Refers to links directed to any web page other than a site's home page.
Direct Sales
The sale of products or services from the company directly to the end user through a network of consultant reps. Marketing activities typically include home parties, person-to-person presentations, and increasingly, online promotion.
Distributor
(In the context of Direct Selling or MLM) See "Associate".
Downline
The group of consultants who are recruited (sponsored) by a particular consultant to form a team. The sponsoring consultant trains and mentors his/her downline and usually earns additional sales commissions for sales made by the downline (sometimes referred to as an override on sales). The sponsored consultants refer to the team leader as their 'upline'.
E-commerce
Buying and selling products and services online over the Internet.
Email marketing
The promotion of products or services via an email campaign.
Ezine
A magazine in electronic format; may be delivered via a website or as an emailed newsletter.
Follow-up
Refers to communications post-sale or in response to an expression of interest in the product or business opportunity. A common expression is that "The fortune is in the follow-up"; as follow-up promotes trust, goodwill, and helps promote repeat business.
FTP
"File Transfer Protocol" refers to the technology that exchanges files between the computer and the Internet. It consists of 'uploading' files from the computer onto a server on the Internet and 'downloading' files from the online file cabinet onto your computer. Requires an FTP client to perform the transfer of data. Some common FTP clients are Cuteftp, Smartftp, Fireftp, and Filezilla. Some FTP clients provide free service on a trial basis or free ongoing service for occasional users.
Hit
A request for a file from a Web server. (A hit may be a request for a website page or for an element within the page.)
Hostess
In the context of direct sales, the host or hostess is the person who invites family and friends to a home party where a consultant makes a presentation and offers products for sale. The host/hostess may be incentivized with free products or discounts on their personal purchases.
HTML banner
A banner ad that uses HTML elements, (often including interactive forms), rather than standard graphic elements.
HTML email
An email message that is formatted using HTML (Hypertext Markup Language) as opposed to plain text.
Impression
A single instance of the display of an online advertisement.
Inbound link
A link from an outside site directed to your site.
Incentive
In relation to direct sales compensation plans, incentives refer to bonuses that are awarded for sales and recruiting performance. Incentives may also refer to customer rewards programs to encourage purchases. These may special discount pricing and free bonus products.
Information Product
Information on a specific topic of interest designed to appeal to the prospective customer. It can be in any form, but it's usually packaged as a digital product such as an ebook, audio, or video product.
Internet Marketing
Also known as "online" or "web" marketing, Internet marketing consists of online business activities intended to attract potential customers with the ultimate goal of doing business with them either as a customer or team recruit. In its infancy, online marketing is an emerging discipline that requires an understanding of such terms as "search engine optimization" and "keywords". The ability to write fact-filled, reader-friendly and topical articles that the search engines like Google will supply in response to searches is a key skill to acquire for Internet marketers.
Inventory
Products that are stocked and available for immediate delivery to customers. In general, direct sales consultants are not required to stock inventory; rather the company stocks and ships products either directly to the end user or to the consultant who is responsible for forwarding them to the customer.
Keyword
A word or phrase that is typed into a search box to launch an online search. Keywords are also used as so-called "meta tags" as part of a website's construction to help search engines identify and index the website.
Keyword density
Keywords as a percentage of recognizable content text as determined by a search engine's 'search bot'.
Keyword marketing
A marketing strategy designed to get a message in front of people by virtue of their searching keyword(s).
Keyword research
The study of the keywords best related to your website content – the objective being to determine those which would yield the highest return on investment (ROI).
Lead
A prospective customer or team member.
Lead Generation/Lead Capture Page
A web page specifically designed to attract potential business and to gather the contact information of the respondent for the purpose of follow-up. Lead capture pages are a key element in an online marketing strategy.
Link Checker
A tool used to check for a site's broken hyperlinks.



Link popularity
The measure of the quality and quantity of inbound links to your site.
Link Text
The text contained in a hyperlink.
Log file (also called a sitelog)
A log file that records the activity on a Web server.
Marketing Plan
The sum of all the business activities designed to attract customers who may buy products and services from your business. Your direct sale/MLM plan may include off- and online advertising, promotions, publicity, pricing, home parties and one-on-one presentations and any other activities designed to interest customers in a product or service.
Merchant
In an affiliate marketing relationship, the merchant is the product seller.
Meta Tag (also called a Description Tag)
An HTML tag used by Web designers to provide a description of the page for the search engines.
MLM (Multi-Level Marketing)
Also known as network marketing, MLM is a system of selling products or services through a network of independent salespeople who are compensated for their own product sales as well as those of their recruits.
Though not without its critics, MLM is a legitimate business model and has the potential to produce a solid income over time.
Networking
Meeting in person or online with prospects, colleagues, team members and customers get to know each other, for support, and to exchange resources.
Niche Marketing
The focus on a well-defined and highly targeted portion of the marketplace to identify potential customers, the concept is to find small groups that are poised to be most profitable.
Opt-in email
Email that is explicitly requested by the recipient (the opposite of SPAM).
Outbound link
A link from your site to an outside site
Page view
Request to load a single HTML page
Pay per action (PPA)
Online advertising commission model in which payment is earned based on a 'wanted action' i.e., a purchase or obtaining a customer's contact information)
Pay per click (PPC)
Online advertising commission model in which payment is earned based solely on qualifying click-throughs.
Pay per lead (PPL)
Online advertising commission model in which payment is earned based solely on identifying qualifying leads.
Pay per sale (PPS)
Online advertising commission model in which payment is earned based solely on identifying qualifying sales.
Permission marketing
Electronic marketing based on obtaining customer consent to receive the advertiser's message.
Pop-under ad
An ad that displays in a new browser window while the site loads.
Pop-up ad
An unrequested ad that displays in a new browser window.
Objection
In conventional (read: old style) selling, the ability to "overcome objections" is critical, so the trainer teaches scripts, i.e., when they say 'X' you counter with 'Y'. The idea is to overcome the buyer's resistance to purchasing a product or service by identifying and overcoming their objections. Contemporary business-building thought runs counter to this strategy.
PLR or Private Label Rights
Refers to content-rich articles, ebooks, and similar content that the original author sells over and over again. The content can be used "as is" or may be modified by the purchaser to suit their needs, in some cases.
Prospect
As a noun: A prospect is someone who has been identified as a potential customer or recruit.
As a verb: identifying potential customers and recruits and contacting them to promote products or services or present the opportunity to become a team member
Qualified Lead
A lead (prospect) who has shown an interest in your opportunity or products and may be prepared to make a decision about the product or the business opportunity.
Quota
The minimum amount of sales activity required to achieve active status with the company. The is usually defined by some combination of personal purchases in conjunction with sales from the consultant's downline during a specified period. The consequences of being deactivated vary by company, and usually include ineligibility for receiving commission payments.
Reciprocal links
Links between two sites, usually based on a mutual agreement between the two site owners.
Rich media
An enhanced online experience (the addition of sound, video, etc.)
Recruitment
The process of sponsoring consultants to join the consultant's team as part of their downline.
Replicated Site
A version of the company's website provided to a consultant as their own branded version of the corporate site. A replicated site is identical to every other consultant's site – generally very little personalization is possible – it's mainly about putting forward a consultant's name and contact information, and may credit online sales to the individual as opposed to going directly to the company account. If you are interested in building an online business, you will need an online presence beyond a replicated site – search engines ignore such sites when searching for keyword matches.
Representative
See "Associate"



Residual Income
In direct sales, this refers to passive, recurring income that is earned over and over again as the result new customers buying product and distributors signing up for the business opportunity.
Sales Commission
See "Commission".
Starter Kit
Usually a required purchase when joining a direct sales or MLM company, the starter kit typically contains product samples and business materials (training materials, order forms, catalogs, etc., to help the new consultant launch a business. Starter kits are usually value-priced to be highly attractive to the potential new business recruit.
Search Engine Submission
Supplying a URL to a search engine to increase the odds of the search engine finding the site in response to a keyword search.
SEO (Search Engine Optimization)
SEO is the art and science of incorporating targeted online search keywords into marketing materials, i.e., websites and content-rich articles so that potential customers and team members are directed to the marketer. SEO techniques include testing the search engine results to make sure that the site ranks well in search results.
Signature or sig file
A short block of text at the end of an electronic message identifying the sender and providing additional information about them, usually including the sender's contact information.
Skyscraper ad
An online ad which is significantly taller than the typical 120×240-pixel vertical banner.
Sponsor
In Direct Sales/MLM, this is the person who recruits another into the business opportunity. A sponsor usually assists in training and mentoring the new recruit and receives a small commission on the team member's sales.
Super Affiliate
An affiliate that accounts for a significant percentage of an affiliate program's overall activity.
Target MarketDefining a group in the population to which a particular product is marketed. Members of a target market may have similar interests that are defined by their demographic position, i.e., age, ethnicity, income, geography, etc.
Team
In Direct Sales/MLM, the team consists of a founding consultant and the recruits they bring into the business.
Text ad
Advertisement using text-based hyperlinks rather than graphics.
Title tag
The HTML tag used to define the text in the top line of a Web browser.
Two-tier affiliate program
An affiliate program structure where an affiliate earns commissions on their own conversions, plus the conversions of those they refer to the program.
Unique visitor
An individual who visits a Web site at least once during a fixed time frame (usually a 30-day period.
Upline
In Direct Sales or MLM, your upline is not only the consultant who you signed up under when you joined your company – you upline also includes his/her upline. This can be particularly important if your direct upline leaves the business.
Vertical bannerAn online banner ad measuring 120 pixels wide and 240 pixels tall.
Viral marketingMarketing phenomenon that motivates and facilitates people to pass along a marketing message.
WAHM (Work at Home Mom)
WAHMs run opt for home-based businesses in a variety of fields, including direct sales, as a means of producing income to allow them to stay home with children.
WAHP (Work at Home Parent)
Same at WAHM, but expands the definition to include both moms and dads.
Warm Market
Warm market: Your personal circle of influence – people who know you and are willing – even enthusiastic about your success. This typically includes family, friends, acquaintances, work associates.
Weblog
See "Blog".
Website Traffic
A measure of the number of visitors to a website.



For more tips to help your business along, go from 'Home Business Dictionary' to 'Home Office'