Coaching You to Success!
"Get up each morning, look at yourself in the mirror, and see yourself not as someone who is overweight or out of shape, but as the someone you will become."
- Dr. Phil McGraw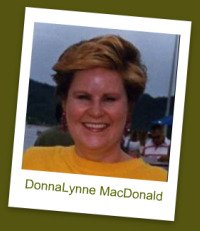 Coaching for Network Marketers
Get information and support you won't find on ANY other Direct Sales business site....
Learn....
• Why traditional networking marketing methods are doomed to fail
• How needing to 'sell' to your friends and family is the #1 cause for failure (and how there's a better way)
• How your upline is (unwittingly) holding you back
• How your replicated website may be working against you
• The secret that can separate you from the 97% that will fail
Get....
• FREE eBook "NETWORK MARKETING - Swimming with the Sharks" VALUE $24.99
• FREE Participation in Monthly Webinar
• FREE Participation in Weekly Phone-in Q&A
• FREE Copy of Monthly Coaching Club Insider's eNews
• FREE Copy of the Network Marketing Dictionary
• FREE Access to the Password Protected Training Site
Learn more about developing your business online - Go from 'Coaching' to 'Attraction Marketing/