Hand-picked Home Business eBooks
Make a decision to be successful right now. Most people never decide to be wealthy and that is why they retire poor.
- Brian Tracy
---
---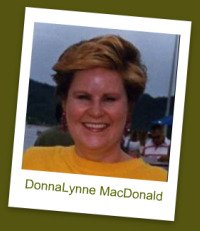 I first discovered ClickBank in 1999 when I wanted to market a digital Real Estate management system I'd developed - at that time I was a product development seller.
When I started the Home Biz Help Desk, I wanted to offer home business eBooks titles that would provide information of interest to my visitors, so I went back to ClickBank, this time to find digital products that could help my site visitors.
Following is a list of my hand picks. I'd love to hear any feedback on these choices.
P.S. If you would like to sign up with ClickBank as an affiliate, be sure to read the 'Newbies Guide to ClickBank'.

The Little Black Book of Home Party Plan Marketing Secrets
50+ Business Building Games for Growing Your Home Party Plan Business
Laura Woracheck's Direct Sales Success Package - Earn $592 in 30 Days
Making a Network Marketing Plan
James Grandstaff's Downline Secrets 2
From Suits to Sweats - Working at Home as a Virtual Assistant
Home Salon Success
Home Speed Cleaning
Freelancer's Oasis
Deborah Allison's Home Party Riches
How to Set up a Home Office
No More Messy Files - Electronic File System
Upgrade Software - Home Office Suite
Work at Home Creating Crossword Puzzles
Click Here!
Domain Suggestion Tool
Directed Dreaming
Interested in Affiliate Marketing? Go from 'Home Business eBooks' to 'Affliate Marketing'