Running My Home Business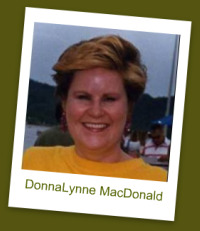 Hi, my name is DonnaLynne MacDonald and I'm the daughter of an amazing woman and mother of a (fabulous) grown up son and (delightful) daughter-in-law.
I love Westcoast rain, cocker spaniels, Desperate Housewives, and anything written by Phillipa Gregory. I hate traffic, check-out lineups, liver and onions, and office cubicles.
Since two of my pet peeves involve holding down a regular job, I made a decision years ago that I wanted (needed) to support my family working at home.
A bit of background....
My Story
I have always struggled with being heavy - I was the "chubby" girl all through my school years. I was a victim of yo-yo dieting and eating disorders for years - at my skinniest, I was down to 103 lbs.
I used to look and feel younger than my age, but the last few years, I lost a lot of ground. When I hit 204 lbs. (can you imagine), I knew something really needed to change.
I decided to lose all the excess weight, get my waistline back, clear my skin, and lose my double chin! I wanted to look and feel good again so I went to work and checked out all my options, and when I found 'It Works!' I thought, "Hey, if this is the real deal, I'm interested."
I did my due diligence, studied like mad, and started trying the products for myself, then checked out the home business opportunity. After three months I was a believer and I signed up as a distributor and embarked upon running my home business.





Lose belly fat inches (in less than an hour!...)


Go from 'Running My Home Business' back 'Home'